Welcome to the
Reform Temple of Putnam Valley!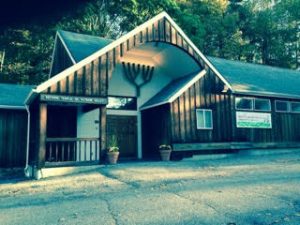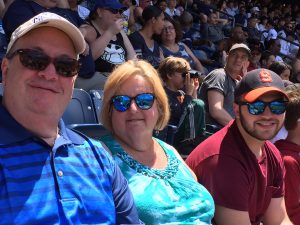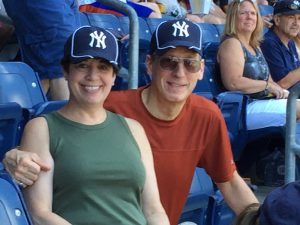 Dear RTPV Members and Friends,
We are very happy to announce that beginning this Friday, May 14th, 2021 Reform Temple of Putnam Valley will be open for services in person and we will also continue on Zoom. Union for Reform Judaism (URJ) has called this hybrid type of worship "Multi-Access Prayer" and we like this phrase so we will be using it as well.
We have prepared the building for your safety and well-being by taking the following steps:
sanitizing all areas of the building prior to each service

maintaining social distancing areas (both inside as well as outside the building)

limiting the seating capacity

checking temperature at the door

requiring masks at all times inside the building

anyone 16 or over is required to show their vaccination card the first time they enter the building 
if not vaccinated (and 16 or older) have a negative Covid test within the prior 72 hours

There will be no entry to the building without a vaccine card or Covid test or if capacity limit would be exceeded. These will not be required for anyone under 16.

You will receive a separate email later this week regarding a reservation system. Information will also be available on our website and in the biweekly RTPV Newsletter. The requirement to wear a mask at all times within the building is in adherence to CDC and NY State guidelines.
Many thanks to Reopening Committee Chair Jeff Paintner and the Reopening Committee for the work that was put into reopening the building and ensuring the safest possible environment for everyone inside our temple. We look forward to seeing you soon!
Lisa Keogh, RTPV President, on behalf of the Board of Directors
Non-members can call the temple at 845-528-4774 or email us at rtpvinfo@gmail.com to request access to join us on Zoom or in the sanctuary.
Friday, June 11th, 8:00 PM Shabbat Service; Molly Bernstein will be leading parts of the service in celebration of her Bat Mitzvah
Saturday, June 12th, 10:00 AM  Shabbat Morning Service and Bat Mitzvah of Molly Bernstein; In-person for a limited number of invited guests; on Zoom for the congregation; link to follow
 Fridays June 18th and 25th 8:00 PM Shabbat Service
Sunday, August 8th, 4:00 PM Rabbis' Retirement Celebration Putnam Valley Town Park
Shop at DeCicco's – Help RTPV!
We are very excited to announce a great and easy way to help out RTPV simply by buying groceries – and it won't cost you a cent!
All you need to do is shop at DeCicco's Market located at 3651 Lee Rd, Jefferson Valley (opposite the JV Mall). When you check out just tell the cashier  that you are participating in the rebate program for the Reform Temple of Putnam Valley. The cashier will look up the applicable code and enter it. Simply by doing that, our Temple will get a percentage of whatever the cost of your purchase is. No extra cost to you but a great benefit to us.
We hope that you all take advantage of this opportunity and thank you in advance for your help.
---