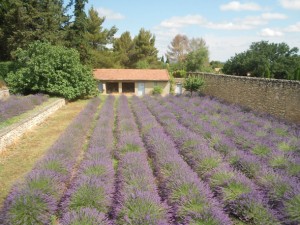 Dear RTPV Community,
This week, in parshat Eikev, both prosperity and hardship are understood as potential barriers to living life with gratitude and appreciation.  It seems that we are all too easily dissatisfied with our abundance and hardened by life's difficulties.   You can read the parasha here.
We hope you will join us this Friday evening at 8PM as we sing and pray together, followed by a flavorful desert Oneg with a side of inspirational schmoozing. Satisfaction guaranteed!
Blessings,
Rabbis Altarescu and Levy
RTPV Announcements Aug-Sept 2017                                                                                                                                                                                                                                                                                                       
Tuesday, August 8th, RTPV Annual Meeting; 7:00 wine and cheese reception; 7:30 meeting.
Friday, August 11th, 8:00 PM, Shabbat Service
Thursday, August 17th, 6:30 PM, RTPV Men's Club Meeting
Friday, August 18th, 8:00 PM, Shabbat Service, 7:15 Wine and Cheese on the porch.
Friday, August 25th, 8:00 PM, Shabbat Service
Friday, Sept 1st, 8:00 PM, Shabbat Service
Saturday, Sept 9th, first day of Hebrew School and Parents' meeting 9:30AM
Saturday, Sept 9th, 6:30 PM New RTPV Youth Group, kick off BBQ, home of Georgia Sommer.  Contact Georgia for details: georgiabethrs@gmail.com
Friday, Sept 15th, 6:30PM, Early Shabbat Service followed by a pot luck dinner and Selichot program: TBA
the High Holidays are approaching…
Rosh Hashanah Services
Wednesday, Sept 20th, 8:00 PM
Thursday, Sept 21st, 10:00 AM
Yom Kippur Services
Friday, Sept 29th, 8:00 PM, Kol Nidre
Saturday, Sept 30, 10:00 AM
details about children's and teen's services, tashlich, and break-fast will be forthcoming.