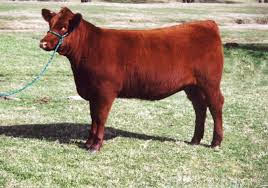 Dear RTPV family,
Water, sustainer of life and important for purification rituals, figures into many of the events and commandments in this weeks Torah portion, Chukat. As you read the parasha (found here), how many different scenes do you find that involve water? During the service we will explore how water affects the lives of people everywhere, both physically and spiritually.
Also this week we are very excited to formally welcome Josh DeHerrera-Ortiz, grandson of Kathy Kinzel, as a member of the Jewish people. Water also played an important role in Josh's conversion to Judaism. We hope you will join us as we mark this very special occasion.
Our Shabbat service is at 8:00 PM, followed by a desert Oneg and celebratory schmoozing.
Blessings,
Rabbis Altarescu and Levy
RTPV Announcements: June – July 2017
Friday, June 30th, 8:00 PM, Shabbat Service
Friday, July 7th, 8:00 PM, Shabbat Service
Friday, July 14th, 8:00 PM, Shabbat Service (note change – no longer an early service)
July 14th, 16th and 21st, Sisterhood attic sale. Save your stuff!
Upcoming drop off dates: THURSDAY JUNE 29TH, 3PM TO 5PM.
Friday, July 21st, 8:00 PM, Shabbat Service, wine and cheese reception on the porch at 7:15.
Friday, July 28, 8:00 PM, Shabbat Service
Saturday, July 29th, 10AM, Shabbat Morning Alternative Service featuring yoga and meditation; First Hebrew Congregation, 1821 Main St, Peekskill; led by Rabbis Levy, Altarescu and Bogatz.
Monday, July 31st, 8:00 PM, Kesher/ Northern Westchester Tisha B'av program and commemoration. Temple Beth Shalom, 760 Route 6, Mahopac. Rabbis Levy and Altarescu are participating.