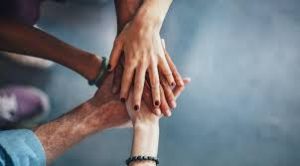 Dear RTPV Community,
Please join us for an early, family friendly Shabbat service this Friday at 6:30 PM.
This week's parasha, Tazria/ Metzora, discusses how diseases and other conditions considered "impure" were treated as the Israelite camp wandered in the desert. On the surface, some of the rituals feel insensitive and stigmatizing, but in the end, the goal was to keep everyone a part of the community. Today, we face similar challenges in understanding and being sensitive to people with differences, and how to include them in our communities. Are we as inclusive as we could be? You can read about it here.
Following services, there will be a vegetarian potluck dinner and schmoozing. Dairy, eggs and fish (not shell fish) are OK. After dinner, please join us for a delicious dessert Oneg sponsored by our Hebrew School families.
Warmly,
Rabbis Levy and Altarescu
RTPV Announcements: April – May 2017
Friday, April 28, 6:30 PM, Early Shabbat Service with a vegetarian/ dairy potluck dinner following. Oneg sponsored by the Hebrew School.
Saturday, April 29, 7PM, Movie Night; RSVP to Philip Hurowitz at pdh54@yahoo.com
Friday May, 5, 8:00 PM, Shabbat Service
Friday, May 12, 8:00 PM, Family Shabbat Service (6:30 PM Hebrew School Dinner and End of Year Recognition)
Friday, May 19, 8:00 PM, Shabbat Service
Saturday May 20, 10:00 AM, Bat Mitzvah of Vronica Spencer
Sunday, June 11th, 4 – 8 PM, RTPV 50th Anniversary Gala, Putnam County Golf Club. dinner, music and dancing with old friends and new